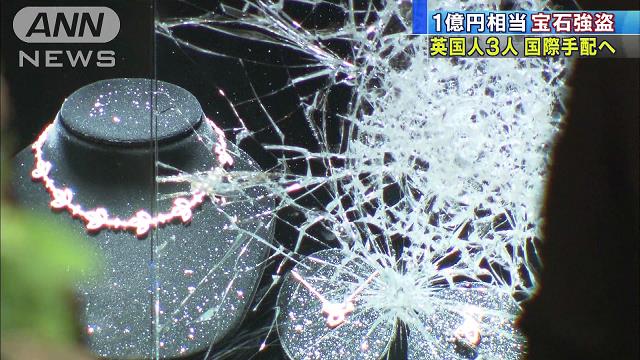 TOKYO (TR) – Three male British nationals have been placed on an international wanted list over the heist of a high-end jewelry store in Shibuya Ward two years ago, reports TV Asahi (Oct. 5).
Daniel Lee Kerry, 38, Joe Anthony Chappel, 31, and a 19-year-old boy have been listed was wanted with Interpol for allegedly entering Harry Winston, located in the Omotesando Hills mall, and smashing a display case and stealing approximately 40 items on the evening of November 20, 2015.
The items stolen include necklaces and rings valued at a total of around 100 million yen.
During the incident, the suspects also assaulted a 47-year-old male security guard who suffered minor injuries. Afterward, the suspects fled the scene and subsequently left Japan, according to police.
[…] ———————————————————-
British nationals placed on wanted list over Omotesando Hills jewelry heist
Original Source: Tokyo Reporter
British nationals placed on wanted list over Omotesando Hills jewelry heist